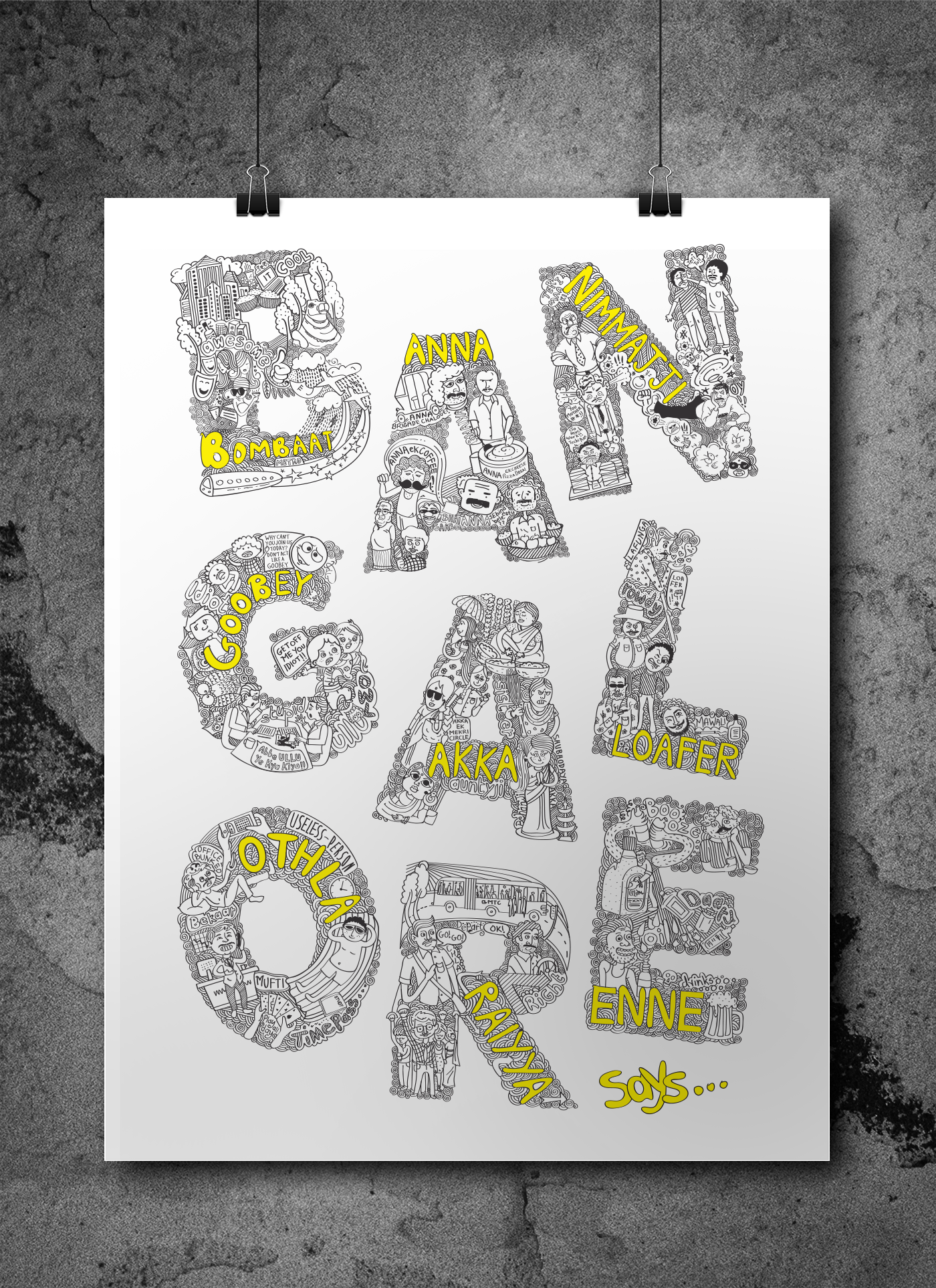 Purpose: To study Bangalore city so as to determine its unique features and characteristics. 
Extract insights from research and analysis. Resulting insights to be expressed in the form 
of a font for the letters - BANGALORE. 
Font developed to be adapted into a poster. 
Poster to convey a sense of the unique city.
Concept: Slang defines the character and personality of a city and its people. 
There are a variety of slangs used by Bangaloreans which take root in either Kannada or English. 
A font is created by the way of doodles. Illustrating the situations and environments where a particular