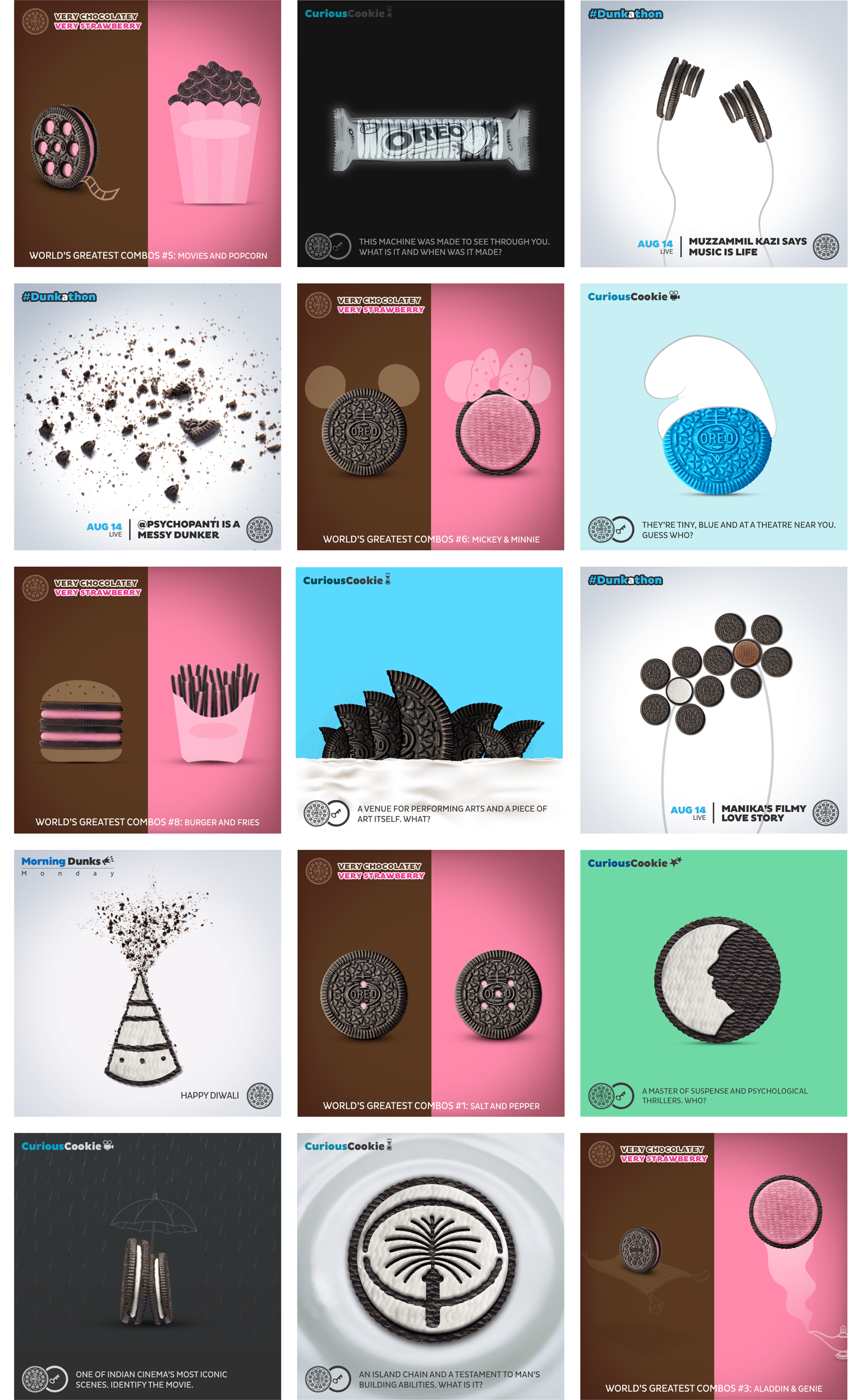 Oreo India runs about two to three social media campaigns simultaneously in any given week. I have worked on four such campaigns at Interface communications – Daily Dunks, Curious Cookie, Dunkathon and Oreo Strawberry launch campaign.
The premise of each campaign remains constant that is to used Oreo cookies to illustrate any idea.
Oreo Strawberry launch campaign (world's greatest combos) was independently conceptualised under the guidance of the company creative director.